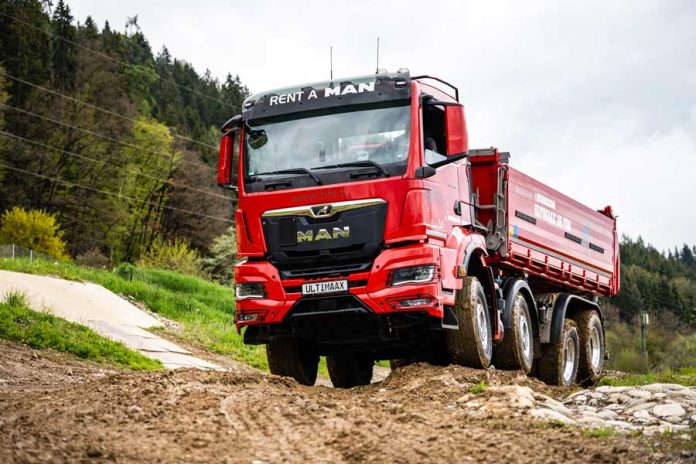 Technical adaptations for customised application requirements, appealing and convenient finishes and other industry-specific modifications – all ex works: that is MAN Individual's speciality. The installation of the HENDRICKSON elastomer suspension for the rear axle is also a very recent addition to the extensive portfolio of the MAN Centre of Excellence for modifications and individualisations. With the light, comfortable and yet heavy load-compatible alternative to the classic leaf spring suspension, the compromise between ride comfort and sturdiness in construction and off-road use with heavy loads is a thing of the past.
"Today, trucks are tailored more and more to their specific transport task – especially for construction and off-road use. Preparations for superstructures and components to suit the assignment are essential for their performance in operation and thus for the TCO of the transport company", said Johannes Thalmann, Head of MAN Individual at MAN Truck & Bus.
"As MAN, we regard ourselves as enablers who implement special solutions on our vehicles. This is how we create added value for our customers. Together with our partner Hendrickson we have now taken the opportunity to implement an innovation in our rear axle unit. This gives our customers another opportunity to configure the vehicle specifically to their individual requirements."
"ULTIMAAX has really raised the bar for durability yet is up to 250kg lighter than comparable mechanical suspensions, making it the ultimate elastomeric suspension technology for heavy-duty use. Apart from the weight, the CO2 footprint is also reduced. Due to the low steel consumption and no need of heat treatment – as opposed to parabolic springs – a total saving of about 1.0 tonnes of CO2,0 is achieved per rear axle unit," said Helfried Jelinek, General Director of HENDRICKSON Europe. "We have been collaborating with MAN for a long time and we're pleased to be able to offer an additional innovative suspension solution for their products with ULTIMAAX," Jelinek continued.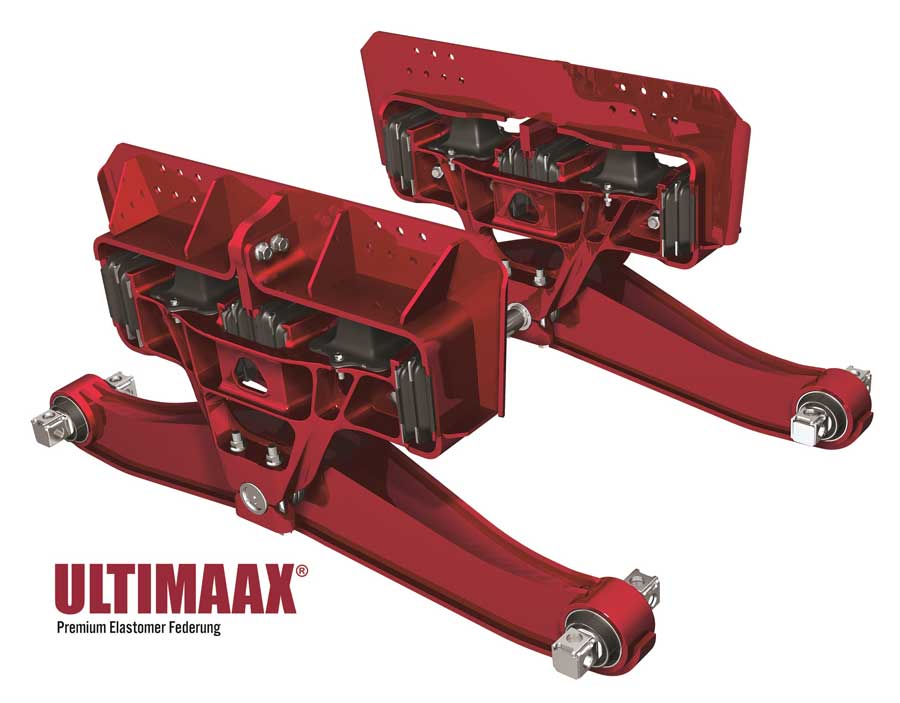 MAN Individual: individual solutions instead of compromises:
The MAN Centre of Excellence for modifications and individualisations carries out special conversions for customers who need vehicles that go beyond the standard. In Munich, Wittlich and Krakow, MAN Truck & Bus carries out modifications to the driver's cab as well as to the chassis, powertrain and electronics. Regardless of whether it concerns a stainless steel bracket with lights for the front and other refinements, extended CC cabs and wheelbases, or a fitted cabinet with microwave oven and coffee machine: MAN Truck & Bus offers all individual solutions from a single source, and the customer benefits from a central contact, an ex-works solution and the guarantee that the conversions are carried out in accordance with the documentation and warranty guidelines and to the highest quality standards. Further advantage: vehicle service is possible in every MAN branch.
HENDRICKSON ULTIMAAX: ideal addition to the range
This is why ULTIMAAX for individual, heavy-duty truck assignments fits perfectly into MAN Individual's broad portfolio: HENDRICKSON has developed the suspension specifically for truck applications such as concrete mixers, tippers, mining and refuse vehicles with high load weights, where a standard leaf spring suspension reacts less comfortably when empty and the roll stability is less pronounced with heavy loads with a high centre of gravity.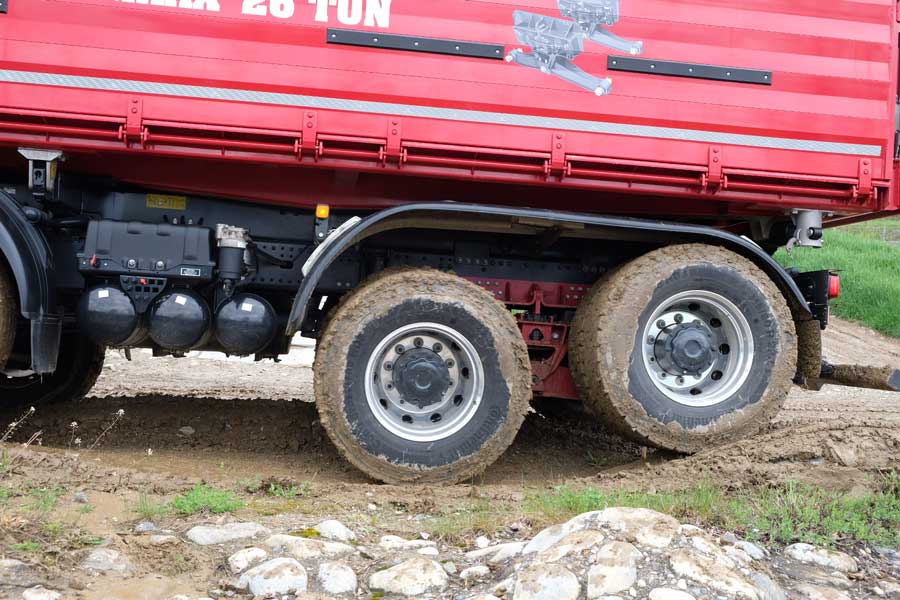 In addition to particularly good durability and thus high ease of maintenance, ULTIMAAX offers improved stability, handling and driving quality. This applies even to the harshest usage environments in which vehicles encounter rough and unexpected ground conditions.
The integration of the proven walking beam technology from HENDRICKSON with the patented progressive spring rate ensures a balance between stability under load and driving quality on unladen journeys, even in the harshest of environments. This also lastingly reduces the stress on the driver's cab, chassis and body caused by jolts and vibrations. The design of the axle's walking beam features a central pivot point that keeps the tyres in contact with the ground and thus maintains full traction at all times, even on very uneven terrain.
ULTIMAAX is available with a load capacity of 26 t and is approved for construction and heavy load applications. More information on ULTIMAAX and Hendrickson Commercial Vehicle Systems Europe is available at ultimaax.eu@hendrickson-intl.com or www.hendrickson-intl.com/en-eu. Test drives can be requested at MAN distribution and service stations.