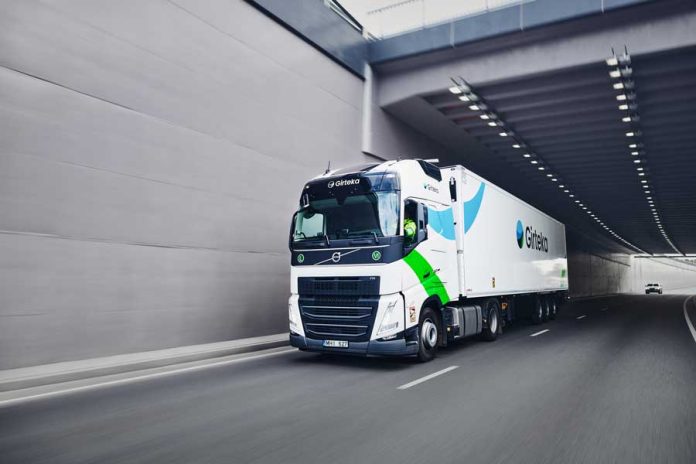 The digital revolution has taken the world by storm, and the logistics industry is no exception. This industry is rapidly transforming, adopting cutting-edge digital tools and services to become more efficient, reliable, and supportive. In every step, digitalization has proved instrumental in driving operational efficiency, minimizing risk, reducing errors, and saving valuable time.
Leading the pack in this digital transformation is Girteka, a company undergoing a significant metamorphosis, integrating sophisticated AI tools and external services for tasks such as truck repair, parking, and washing. One such example is their collaboration with TRAVIS Road Services, an innovative digital platform that provides optimized solutions to enhance logistics operations.
By making small adjustments to daily operations and planning, Girteka is pursuing a more environmentally friendly and economically sustainable approach. One vital part of this adjustment is the increased use of AI-driven planning algorithms, resulting in powerful tools that optimize routes and minimize total kilometres driven.
Yet, it's not just the obvious routes that these tools are optimizing. A significant amount of hidden kilometres driven by truck drivers – to secure parking locations, clean trucks, or maintain and repair vehicles – can also be planned in advance and integrated into the regular schedule.
EU studies reveal that a truck driver in Germany regularly spends between 1-2 hours searching for a suitable parking spot, visiting up to 8 different locations. This not only presents significant inconvenience for the driver but also introduces potential risks to both drivers and their cargo. With a digital solution like TRAVIS, these hidden kilometres can be considerably reduced, driving down costs and delivering on the promise to customers by driving businesses in a more sustainable way.
Benefits of such digital solutions include not only reduced time consumption but also minimization of errors. Digitalization improves reliability and offers flexibility, allowing for more focus on individual aspects and situations. By eliminating the time spent on mundane tasks, businesses can redirect their efforts towards innovative customer-focused services, ensuring they deliver on their promises.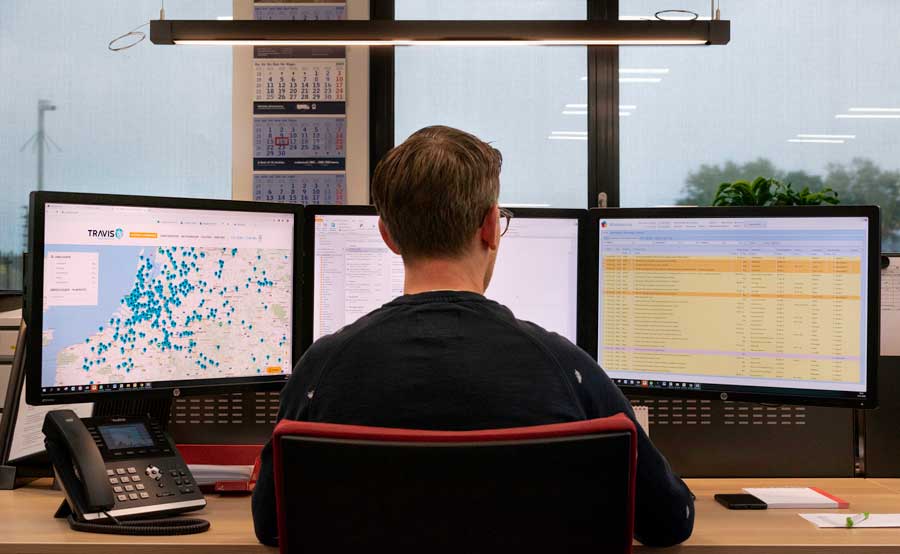 Customers of a digitized transport system also reap numerous benefits. From the quicker delivery of goods to a reduced likelihood of errors, digital tools enhance the customer experience by making logistics operations more efficient and reliable. Moreover, logistics companies can enjoy increased flexibility and have more time to focus on individual aspects and situations of customers.
"Harnessing the power of digital tools in large-scale logistics signifies a stride towards leadership and industry-wide transformation. A fleet size 9.200 trucks generates immense data, providing a golden opportunity for pioneering customer-centric solutions. This allows us to lead the change, not just delivering goods but exceeding customer expectations in every possible way. Moreover, analyzing this data unveils substantial decarbonization possibilities, showing a commitment to both customers and the environment. Such transparency allows for specific strategies to minimize environmental impact. With data-driven solutions, from predictive maintenance to route optimization, these companies are not just adapting to the digital era, they are shaping it, leading the way to a more efficient, sustainable, and customer-oriented logistics sector." – summarized Dainius Augutis, Head of Transport Function Support Division at Girteka Group.
TRAVIS Road Services and similar platforms are taking steps towards a sustainable future by enabling businesses like Girteka to integrate the booking and planning of road services into their operational planning. The platform also provides valuable insights into fleet performance, which can be used to improve routing, increase planning efficiency, and lower a fleet's carbon footprint.
In the near future, digital platforms like TRAVIS will enable the booking of slots at charging stations and self-driving vehicles to autonomously plan and book parking, cleaning, charging, and repair services. The integration of these digital tools is crucial for the efficient operation of electric fleets and represents another step towards the digitalization of the logistics sector.
In conclusion, the use of digital tools and services represents a quicker and smarter way of working in the logistics sector. The benefits are vast for both small and large players, with increased efficiency, reduced errors, and improved reliability. The digitalization of logistics is not just a step towards the future; it is a leap towards a more sustainable and customer-focused industry.