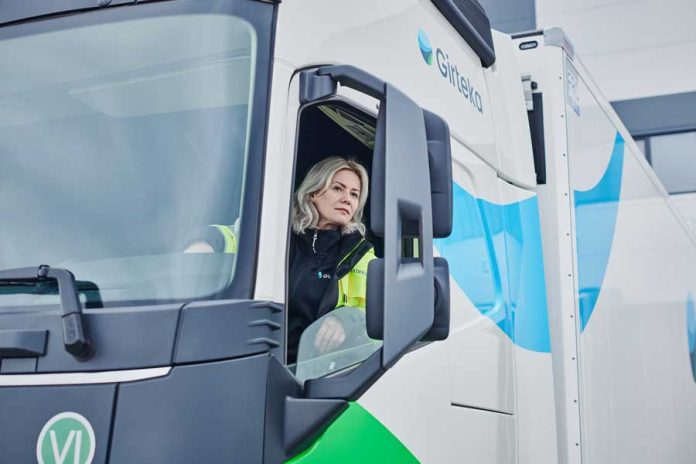 The profession of a truck driver is a huge responsibility that requires dedication and nerves of steel. Although we may not realize it, truck drivers play a vital role in the transportation industry and in the economy as a whole. Their duty – transporting goods and materials to various locations, helps keep supply chains running smoothly and enables businesses to operate effectively. Nevertheless, attracting new drivers and retaining current ones can sometimes prove to be a challenge for road transportation companies. As the competitional advantage of better conditions for drivers has been already highlighted for years, it is also now getting more focus than ever, due to the continuous driver shortage in Europe.
The fleet
Education and training are crucial incentives in securing drivers' professionalism. However, conditions behind the wheel are just as important, if not even more. Having a very young fleet of trucks means that the company is more efficient in providing a more comfortable environment for drivers that eases their stress and workload. Girteka, which is the largest asset-based logistics company in Europe, constantly grows and updates its massive fleet of over 9,200 trucks with the latest off-the-market vehicles equipped with the newest technology and solutions that also help secure safety. The average age of truck in Girteka's fleet is 2 years. The company is constantly engaged in discussions with truck manufacturers for innovative solutions to improve safety and sustainability as well as improve drivers' work conditions.
The trucks in Girteka's fleet have different specifications with varied options, however when it comes to safety there are certain standards that Girteka aims to uphold across its fleet. For instance, the trucks come with a fixed maximum speed of 82 km/h for road safety and CO2 emissions reduction. The type of batteries utilized are only AGM (Absorbent Glass Mat) which is an advanced type of lead acid battery that is sealed, spill-free and safer in case of a road accident. Another safety feature – electronic brake systems with brake lining thickness display and break lining wear warning. These are just some solutions ensuring increased level of safety for the driver.
Efficiency and support
Aside from solutions for increased safety and comfort, such as extra stowage compartments or additional cabin insulation (thermal and acoustic) among others, Girteka's trucks are also equipped with high-end telematics providing transparency and real-time visibility (RTV) tools that not only benefit the customer, the carrier, but also the driver. The dedicated digital software solution, used in Girteka's fleet, facilitating a real-time exchange of data from the perspective of the driver, the manager, and the customer.
For instance, by collecting data from all the company's trucks with additional variables, like road standards, safe and secure parking places, and petrol stations, a tool known as the AI Operator defines the best possible route for cargo delivery, including requirements related to drivers tie and work rest or customers' needs. All information about where to go, which way, and where to rest or refuel is delivered to the driver through the tablets. That information secures the driver from getting lost and provides him with all needed information previously defined and agreed upon during communication between the driver and the transport manager. With the help of this solution the driver, following clear instructions and guidelines, can focus on delivering cargo safely and on time.
Another digital solution utilized by Girteka is the AI Planner, which allows to plan transport aligned with the possibilities of finding proper drivers, trucks, and trailers, fulfilling the requirements and law regulations, and concentrating on cargo balance, to reduce empty mileage as well as deliver in the fastest time. The AI Planner follows the Mobility Package regulations and local requirements in terms of cabotage or truck drivers' time work, fulfilling the need for breaks, driving time, or resting periods. With the support of this tool work time is planned more evenly across the whole fleet and noncompliance is prevented, securing the best drivers' conditions and alignment with all legal restrictions and rules.
"With 26 years of experience in the road freight industry and 19,500 drivers to be responsible for, we work hard to ensure that the conditions for our drivers' professional development and well-being at work continue to improve and that we remain an attractive employer for our current and potential colleagues. As proof of those efforts, between 60% and 70% of our new drivers join us by recommendations from our current drivers. Furthermore, 40% of our colleagues, who have worked at other transport companies or have taken a break in their careers, have returned to work with us. With continuous training opportunities, digital solutions, state-of-the-art trucks, and support from the parent company, drivers can feel safe and comfortable and focus on the main mission – delivering goods at the right time and place and securing the highest quality of services for our clients." – said Mindaugas Paulauskas, CEO of Girteka Transport, part of Girteka Group, which implements operational transport processes in practice, including the employment of drivers.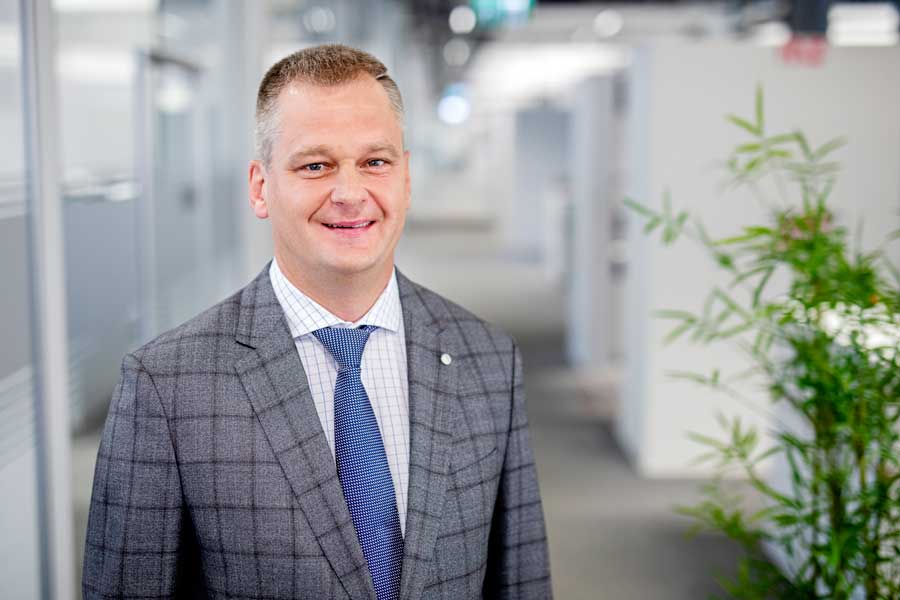 Recruitment and onboarding process
Planning and control of recruitment process is secured at all stages. Before the driver takes off on a certain route, he is provided with instructions and internal training courses, including courses of Code 95 obtaining a certificate. Upon receipt of the driver's license and passing all the necessary procedures, personnel manager starts scheduling the date of driver route with the transport manager. Candidates are then directed to work in a single or double crew, depending on their previous work experience. For instance, an inexperienced candidate may be approved as an apprentice driver to work in a double crew with an experienced driver. A two-driver crew of experienced drivers is one of the measures offered by Girteka for increased safety of cargo on a given route.
All newcomers joining Girteka for the first time obtain a bank account and are offered medical insurance and support in accomodation to alleviate the financial burden upon their arrival. In addition, in 2021, Girteka acquired a new 22,000 m2 facility in Sady, near Poznan, Poland, which is now one of the main places for drivers training, focused on improving drivers' working conditions and time spent on trucks' maintenance. Here, drivers will find showers, laundry services, a medical office, and accommodation services (by cooperation with local partners).
Drivers' Academy
The highest quality of services are the outcome of highest quality of skills and expertise that the drivers possess. All new and current drivers are trained at Girteka's in-house Drivers' Academy. The Academy is strongly focused on preparing the newly employed and current drivers to periodically update their knowledge and to improve their safe and economical driving skills. It is important that drivers learn not only the technical knowledge but also existing rules and law requirements, the guidelines of proper behaviour and communication in order to be able to respond professionally to various situations occurring at work.
The training programmes are divided into licensed and internal. Licensed trainings include 95 code periodical trainings and internal include over 20 different training programmes for drivers, such as ECO driving, Transics, road safety, GDP, TAPA, electric forklift, load securing, work and rest time, tachograph, documentation, driving in the UK, etc. There are also informal trainings that are no less important for the preparation of drivers: theoretical and practical testing, consultations on issues relevant to drivers.
"We are constantly focusing on drivers' conditions, also fulfilling all formal requirements, as they are crucial in terms of future road transportation in whole Europe. Having advanced educational programs as well as investing in newest solution, that can optimize, simplify, and make driver's job more convenient, is our way to be first obvious choice for the drivers. With best-in-class fleet, digital solutions to support, dedicated team of transport managers, we are improving conditions, securing that drivers' job is becoming more attractive especially to young people." – summarizes Mindaugas Paulauskas.