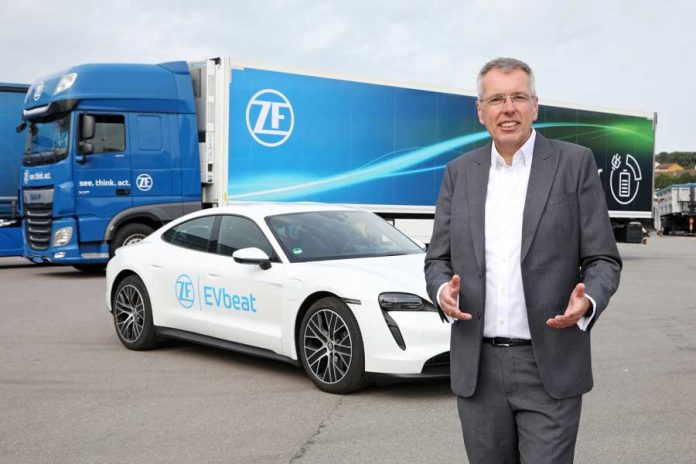 Technology company ZF unveiled its self-developed thermal management system for electric vehicles at its annual Global Technology Day demonstration event. The new system not only offers a more compact design of the drive but can also increase the range of vehicles in winter by up to one third. In combination with an optimized electric drive train consisting of power electronics, motor and reduction gearbox based on 800-volt silicon carbide, the system sets new standards in compactness and weight. The newly developed powertrain software also makes a significant contribution to higher efficiency.
"With this innovative solution, ZF is underlining its system expertise in electromobility and providing e-cars with a greater range," said Dr. Holger Klein, CEO of ZF. The new powertrain is free of heavy rare earth elements and can be used flexibly by car manufacturers thanks to its modular design. After presenting the concept last November, ZF has now realized the new generation of the electric drive with thermal management in a demonstration vehicle, which the company presented to journalists from all over the world at its headquarters in Friedrichshafen.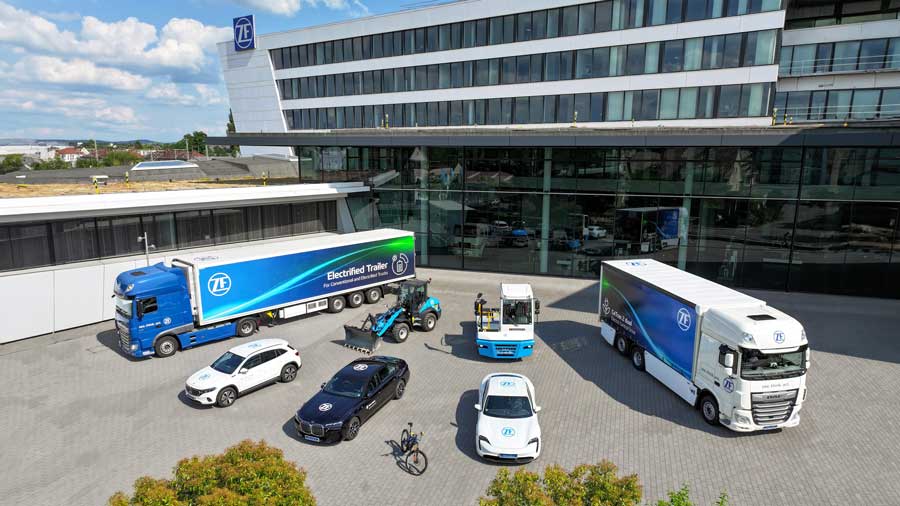 In the vehicle, the components of the electric driveline have been optimized and combined into a holistic system. The drive package has a 30 percent lower overall weight and, in this way, together with thermal management, enables a torque density of 70 Newton meters per kilogram of drive weight. This is a peak value for road-legal passenger cars currently available on the market. "Just a few months ago it was only a vision, now our drive can be experienced in a sports car," said Klein. "Not only are we consistently pursuing our strategy of sustainable and efficient mobility for the future, but we are also adapting our development processes to the new speed of our industry."
In view of the increasing speed and dynamic environment of change taking place in the automotive industry, ZF has also been optimizing its organization for several months: decision-making paths will be shortened, and processes made more agile to help the company be more responsive. ZF's global orientation is already proving its worth: one example is the all-electric Steer-by-Wire steering system, for which ZF has received customer orders from all major world markets. The cubiX chassis software or the first-generation 800-volt electric drive will also be used by automotive manufacturers from Asia, Europe, and America in their vehicles in the coming months.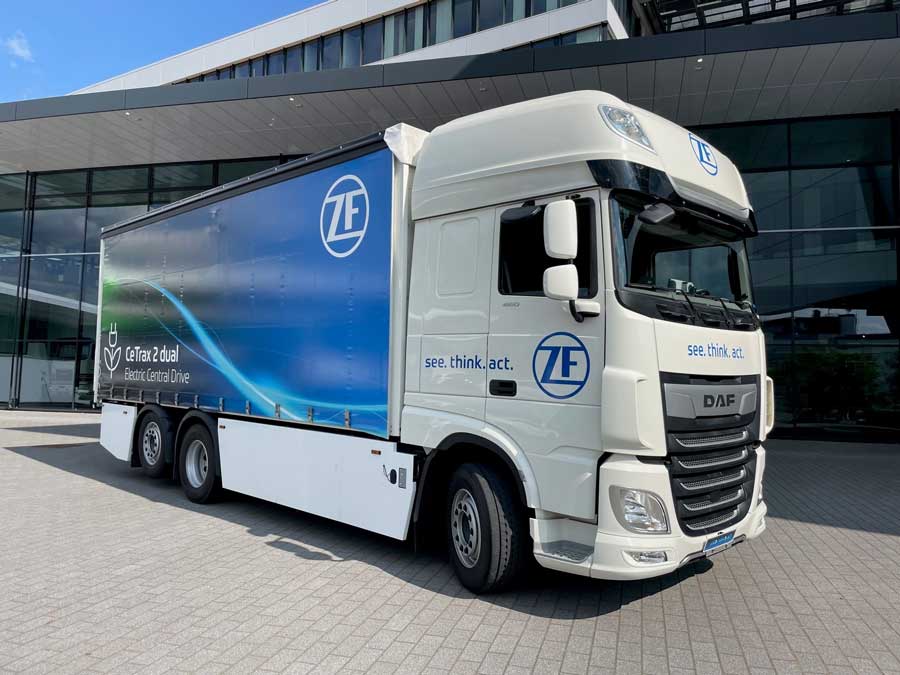 ZF unites chassis technology to form the Chassis Solutions Division
In addition to electromobility, ZF's by-wire products as networked and electronically controllable braking, steering and damping systems are examples of additional future business in the volume segment: chassis technologies. With its experience and know-how, ZF masters the longitudinal, lateral, and vertical control of a vehicle and sees great potential for the future in networked chassis components. Against this background, ZF is merging the divisions for passenger car chassis technology and active safety technology to form a new and uniquely comprehensive Chassis Solutions division.
The new unit bundles ZF's entire chassis, steering and braking expertise. "The Chassis Solution division offers all the hardware components needed to control a vehicle's vertical, longitudinal and lateral dynamics – and also the associated networking in the form of hardware and software," explained Klein. "The unit already combines an annual turnover of more than 14 billion euros and will be a reliable and competent partner for our customers in all regions of the world." The launch of the new division is planned for January 2024. In the future, all mobility segments will benefit from the developments and know-how of this new ZF division – the commercial vehicle sector as well as industrial applications.
Customer demand shows that ZF is on the right track with its "Next Generation Mobility" strategy. The technology group's goal is to use technology to make the mobility of the future clean, safe, comfortable, and affordable – for everyone, everywhere.