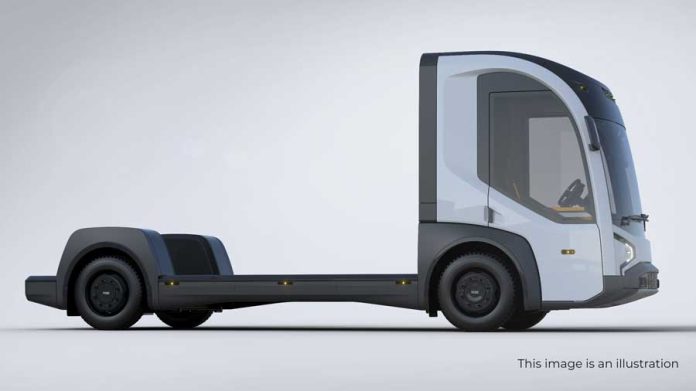 REE Automotive Ltd. (Nasdaq: REE), an automotive technology company and provider of electric vehicle (EV) platforms, revealed P7-C, a Class 4 chassis cab offering a new cabin design built on REE's P7 modular electric platform. Customers will be able to place orders for the entire P7 electric truck lineup at ACT Expo in REE's booth #6927.
"Part of what our customers love about our highly modular P7 platform lineup is the fact that they can make the most out of it," said Tali Miller, chief business officer of REE. "Be it P7-B, the ultra-low floor electric box truck designed for the highly popular last-mile Class 3 segment, or P7-S that powers the Class 5 Proxima with EAVX and Morgan Olson for the walk-in-van market, and now the new cab design of the P7-C Class 4 chassis cab that we developed in response to market feedback to best meet customer needs, including capitalizing on government incentive programs. As we move forward in completing certification requirements and our first deliveries later in the year, I am very pleased to welcome Monarch Truck Center, The Truck Shop and RY-DEN Truck Center to our growing REE dealer network."
P7 Program
The new P7-C is integral to REE's complete vehicle lineup based on its flagship P7 platform, serving vehicles Class 3-5. The P7 vehicle lineup includes the P7-C chassis cab, P7-B box truck, and P7-S stripped chassis. The entire P7 electric truck line-up is powered by the REEcorners, x-by-wire technology, and is purpose-built to drive down total cost of ownership (TCO). All P7 configurations are currently available to order with initial deliveries slated to begin in Q4 2023.
All vehicles in the P7 program are built for urban environments with market-leading product attributes including optimal maneuverability, increased cargo volume, low step-in height, aerodynamic design, low noise, greater visibility, and increased safety.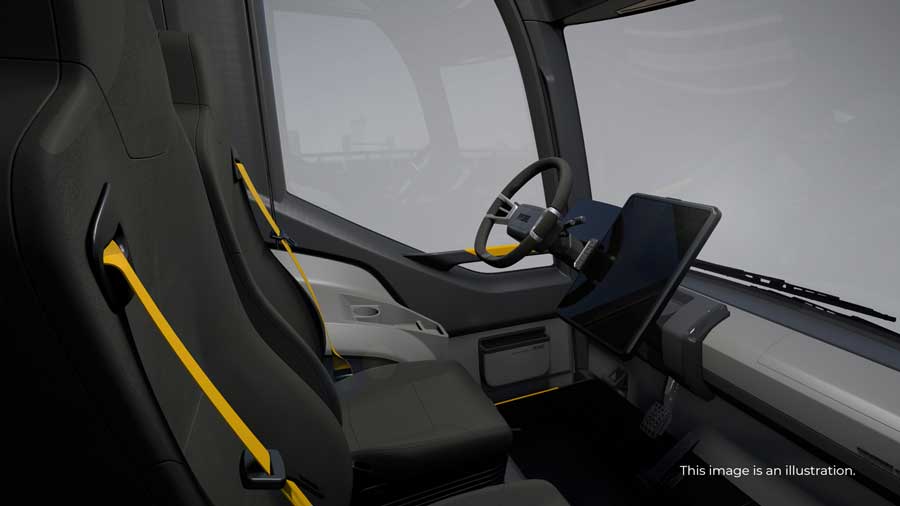 P7-C Chassis Cab
The P7-C is a Class 4 chassis cab designed to meet the requirements for the Inflation Reduction Act incentives, which are more substantial for EVs Class 4 and above and meets market demand for the ability to simplify vocational upfits. P7-C was developed based on direct feedback from ongoing customer evaluations of proof-of-concept vehicles and is designed to meet fleet owners' specific needs.
The configuration offers a max range of 150 miles, up to 7,000 lbs payload, a gross vehicle weight rating (GVWR) of up to 16,000 lbs, a class-leading 24-inch platform height and 39 ft turning circle. On the interior of the advanced cab, customers will enjoy the driver-centric design including a 13-inch center screen, ample window space for excellent visibility and improved safety in tight urban environments and pedestrian- heavy areas, and hard-wearing durable materials. The high cab roof and low floor platform allowing for walk-through applications as the driver can stand and move about the cab with ease.
P7-S Stripped Chassis
The P7-S allows customers to enjoy total modularity. Whether it's a rearward cabin for a walk-in van configuration or a forward cabin for a delivery truck, the P7-S can accommodate multiple EV specific top-hat designs. From Proxima by EAVX and Morgan Olson, to REE's driver-centric cab, along with pre-existing cabins from leading OEMs, fleets can take the P7-S and turn it into the exact vehicle they need.
P7-B Box Truck
The P7-B box truck has a common cab design with the P7-C and targets the large and highly popular class 3 last-mile segment popular with commercial fleets and rental companies.
Certification Progress
Certification for the P7 electric lineup is well underway, with the most recent milestone being the completion of winter testing in Sweden. With first production-intent vehicles produced and being tested, certification is expected to be complete in H2 2023.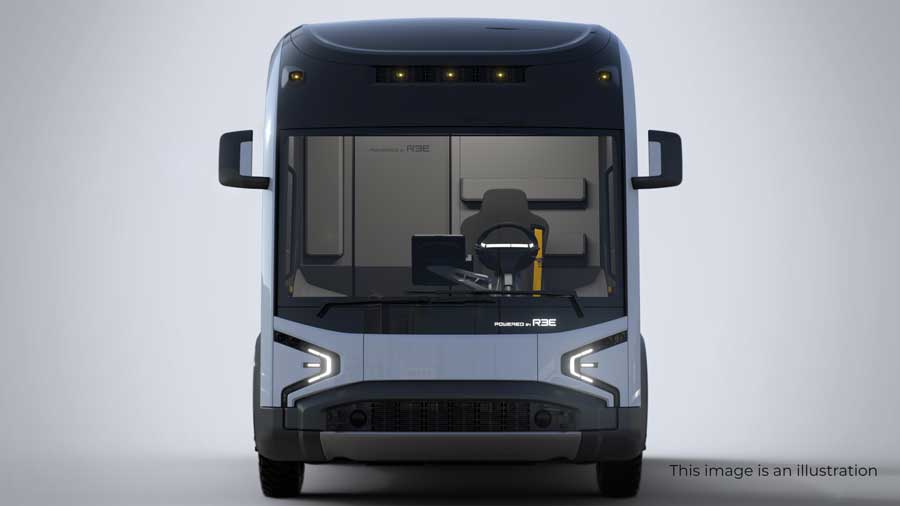 Dealer Update
REE's highly selective dealer network is expanding with three new dealers in the West Coast. The new dealers have placed initial orders for the P7 product line and are welcoming orders from their customers.
Monarch Truck Center has two locations in California – San Jose and Union City – and is a Bay Area's leader in new and used medium duty truck sales and leasing. As a family-owned business, Monarch's team takes pride in providing care to each customer.
RY-DEN Truck Center, located in Fresno, California, has over forty years of experience in the medium duty commercial truck business. Both new dealers in California will enable customers to take advantage of both federal and state level tax incentive programs for purchasing EVs.
The Truck Shop, located in Washington State, serves Seattle to Tacoma and beyond. The Truck Shop specializes in state-of-the-art maintenance and commercial truck sales for single delivery truck operations all the way up to large fleets. Similar to California, Washington has its own state level EV incentive programs, which will provide tax credits to those looking to electrify their fleets.
Dealers interested in meeting with REE at ACT should contact sales@ree.auto and may apply for Mitsubishi HC Capital America customized finance solution available for dealers within the REE network, streamlining the process of obtaining financing for dealers looking to purchase REE-powered vehicles.