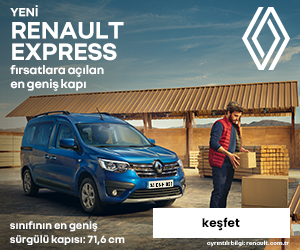 IDIADA, a leading automotive engineering company specialized in design, testing, engineering and homologation services located near Barcelona in Spain, has widened its range of tyre testing and engineering services to provide the best solutions to customers in need of recreating extreme winter driving conditions.
Test World facilities located in Ivalo, 300 km north of the Arctic Circle in the Finnish Lapland, are from now on a new available location for IDIADA's customers to run tyre dynamics testing and characterization of specific parameters of tyre behaviour.
On the one hand, IDIADA's cutting-edge tyre testing equipment (skid trailer) will be available for tyre adherence testing, as well as for the characterization of specific parameters of tyre behaviour. On the other hand, its customers will benefit from Test World's indoor winter testing facilities and extensive outdoor natural snow and ice tracks, as well as specifically designed wet and dry surfaces for braking and aquaplaning tests.
Skid trailer: Tyre testing equipment for tyre modelling
IDIADA's skid trailer is part of the tyre testing equipment used for tyre characterization, which feeds the tyre model generation process. In doing so, two tyre models were obtained for further tyre virtual integration in vehicle simulation: The Magic Formula tyre model (MF-tyre), a pure parametric tyre model based on Pacejka formulation used for handling performance prediction; and the FTire, a physical tyre model that allows the study of tyre frequency response as well as tyre handling response.
The skid trailer's tyre dynamics characterization capabilities can register tyre response when exposed to forces and motions both in free rolling and braking. Besides MF-tyre and FTire parametric models, the skid trailer allows tyre characterization by means of lateral, longitudinal and combined slip testing.
IDIADA's skid trailer has been operative since January 2015. Over these years, IDIADA has tuned it up to enhance its tyre characterization capabilities. First snow tests were performed in winter 2018, in which advanced studies of ground condition effects on tyres were carried out.
According to Joan Puig, Tyre Development Product Manager at IDIADA's Vehicle Dynamics Department, "our skid trailer can perform tyre characterization tests in indoor snow driving facilities, which makes it stand out against competitors' bulkier skid trailers".
Janne Seurujärvi, Managing Director at Test World, said: "We are pleased to be able to offer skid trailer testing at our proving grounds in Northern Finland. It is a welcome addition to our wide range of winter tyre test services."
About Applus+ IDIADA
With over 25 years' history, Applus+ IDIADA is a leading engineering company providing design, testing, engineering and homologation services to the automotive industry worldwide. IDIADA has more than 2,700 engineers specialized in vehicle development drawn from over 45 countries. The headquarters, composed of a 360-hectare main technical centre which includes its own proving ground and a comprehensive set of laboratories, is located near Barcelona, Spain. The company also has an international network of subsidiaries and branch offices, ensuring its clients receive fast and customized services worldwide.