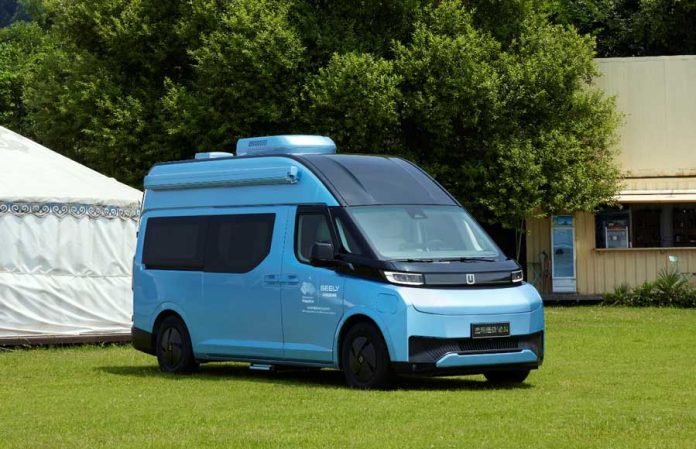 Farizon Auto, the new energy commercial vehicle manufacturer established by Geely Holding Group, officially debuted its SuperVAN, a groundbreaking vehicle built on the GXA-M drive-by-wire intelligent architecture. The SuperVAN redefines the possibilities of van customization and green mobility, offering a wide array of features and applications that cater to the diverse needs of users.
The SuperVAN's revolutionary design leverages drive-by-wire technology, transforming mechanical connections like braking and steering into signal interactions. With its modular design, the vehicle's body and chassis can be decoupled, allowing for free adjustments in wheelbase, front and rear suspensions, and the flexible combination of power, braking, suspension, and steering systems. This flexibility empowers users to design the vehicle body according to their specific requirements, achieving true customization.
As a testament to its capabilities, the SuperVAN has been deployed as a standard livestream vehicle at the 19th Asian Games, ensuring the seamless livestream of programs during the event. However, the potential of the SuperVAN goes beyond livestream; it can be adapted for various applications, including business travel, unmanned smart warehouses, delivery robot motherships, mobile homes, customized ride-hailing vehicles, and urban logistics.
To meet diverse user needs, the SuperVAN incorporates integrated battery technology and focuses on the green energy ecosystem. It supports multiple power systems, including battery swapping and methanol range extenders, ensuring versatility in different scenarios. The use of flat, non-modular power batteries not only maximizes cabin space but also enhances battery safety, providing a comfortable riding experience. Additionally, the vehicle can deliver a maximum of 10KW 220V AC power output, addressing outdoor power supply concerns.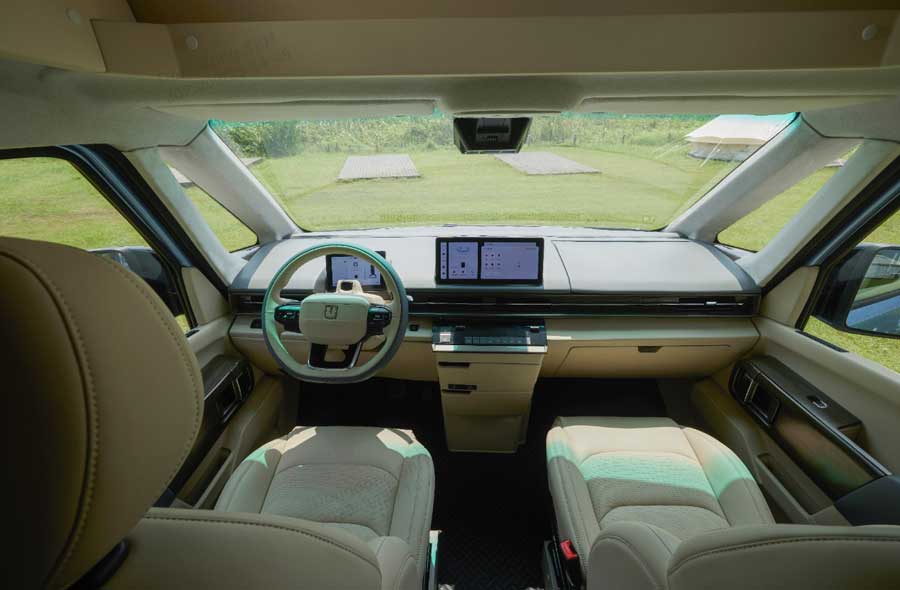 Safety and intelligent driving are paramount in the SuperVAN's design. It features passenger car-like active safety configurations specifically tailored for commercial vehicle scenarios, offering various intelligent driving assistance and safety features such as adaptive cruise control, city/highway auxiliary driving, fatigue monitoring, intelligent speed limit, 360-degree panoramic view, and more. These features enhance comfort, safety, and convenience while reducing driver fatigue.
The SuperVAN also boasts intelligent power charging, scheduled charging, remote app control, and digital keys, enhancing user convenience and travel security. These functions can be continually upgraded through over-the-air updates, supporting evolving application scenarios and delivering a smarter digital cockpit interaction experience and advanced autonomous driving capabilities.
As part of Farizon's commitment to sustainability, the SuperVAN is designed as a Zero Carbon Demonstration Vehicle, manufactured using environmentally friendly and recycled materials. Its innovative design achieves low aerodynamic drag and rolling resistance, contributing to a low-carbon and eco-friendly vehicle.
The SuperVAN introduces the 12+ Cubic Meter Entrepreneurial Space, fostering multidimensional innovations in technology, products, scenarios, and channels. It represents an industry innovation scene experiment, redefining commercial vehicles and business models, and offering limitless possibilities for users.